Kay Koplovitz
Co-founder & Chairman, Springboard Growth Capital and Springboard Enterprises
Co-founder & Chairman, Springboard Growth Capital and Springboard Enterprises
Founder & former Chairman & CEO, USA Networks


Ms. Koplovitz is the founder and former Chairman & CEO of USA Networks, the SyFy Channel (formerly Sci-Fi Channel), and USA Networks International, today multi-billion-dollar television cable network. Ms. Koplovitz ran the network for 21 years before stepping down in 1998, at which time it was sold for $4.5 billion. As founder of USA Networks, Kay is the visionary who created the business model for cable networks by introducing the concept of two revenue streams: licensing and advertising.
In 2016, Kay co-founded Springboard Growth Capital to bring growth stage investments to companies emerging from Springboard Enterprises' ecosystem. Springboard Growth Capital is leveraging the strong brand, deep entrepreneurial relationships, and the extensive network of experts, investors, mentors built by Springboard Enterprises during the past 20 years.
Since 2000, Kay has served as Chairman of Springboard Enterprises, where under her leadership, the venture-catalyst accelerator has been bringing women founders leading transformational businesses to full parity in raising capital. The value of Springboard Enterprises has been validated by a strong 20-year track record, having created over $21.4 Billion in value, raised over $10 Billion capital, and realized more than $10 Billion in M&A transactions, including 6 Unicorns valued at over $1 Billion. With 197 exits to strategic acquirers and 20 IPOs, Springboard entrepreneurs in the portfolio include technology and life sciences are, transforming industries. In 2014, Ms. Koplovitz co-founded the New York Fashion Tech Lab bringing promising technology companies in collaboration with the fashion and consumer retail industry. SB.co and NYFTL.com
In 1998, President Clinton appointed Kay to chair the bipartisan National Women's Business Council (NWBC). Her research found that $104 billion in venture capital was going over the transom, but only 1.7 percent was going to women. Kay discovered that there were few venture capital and funding options for women entrepreneurs. VCs in Silicon Valley told Kay they had never seen any women come to pitch them. Subsequently, she was compelled to use this platform to launch Springboard Enterprises, t0 select, train to raise capital, and present to the VC community.
Kay currently serves on the board of ION Media Networks, Veniam, and as trustee of The Paley Center for Media (Emeritus) and International Tennis Hall of Fame. She served previously, on the corporate boards of CA Technologies, Time Inc., Kate Spade (formerly Liz Claiborne Inc.), Oracle, Instinet, Nabisco, General Re, and Sun New Media.
She is the author of Bold Women, Big Ideas: Learning to Play the High Risk Entrepreneurial Game, a book she wrote to inform and inspire women entrepreneurs. She more recently published Been There, Run That, an anthology of best practices from Springboard Enterprises' expert network of thought leaders.
Ms. Koplovitz holds a M.A degree in Communications from Michigan State University, East Lansing, Michigan, 1968 as a National Merit Scholar. She graduated Phi Beta Kappa from the University of Wisconsin-Madison, Wisconsin in 1967, and sits on the Board of Visitors College of Letters and Science as Trustee.
Kay is a speaker, thought leader, called to deliver opening remarks, participate on panels, fireside chats, and deliver keynote speeches. She is an expert media contributor and is frequently interviewed by The Wall Street Journal, The New York Times, Forbes, Inc., CNBC, MSNBC, Bloomberg TV and Financial Times.
Chandrika Tandon
Business Leader, Grammy-nominated Artist and Humanitarian
Chandrika Tandon is a business leader, Grammy-nominated artist and humanitarian.
A former partner of Mckinsey and Company, Ms. Tandon founded and chairs her advisory firm, Tandon Capital Associates, focusing on measurable transformation of institutions to excellence. Additionally, she chairs the Krishnamurthy Tandon Foundation, which supports women, education and the arts; and Soul Chants Music a non profit music label.
Ms. Tandon is a recognized leader in the worlds of business, education, and the arts , dedicated to public service. At New York University, she is Vice-Chairman of the Board of Trustees, Chair of the President's Global Council, and Chair of the Board of the NYU Tandon School of Engineering. She serves on the Boards of the NYU Stern School of Business and the NYU Langone Health System. In recognition of her efforts on behalf of higher education, she was inducted as a Harold Acton Fellow at NYU and a Sterling Fellow at Yale where she also serves on the President's Global Council . She also is a member if the President's Council of the National Academies of Science, Engineering and Medicine.
Chandrika is a member of the Board of the Lincoln Center for Performing Arts, and the Presidential Advisory Council at the Berklee College of Music She was named an Inaugural Distinguished Alumnus of both the Indian Institute of Management Ahmedabad and Madras Christian College, her two alma maters.
Ms. Tandon's album, Soul Call topped world music charts, garnering great acclaim and earning a Grammy nomination. She has released four albums bringing together ancient sanskrit chants, with classical Indian music and global sounds including jazz and western classical. Her "limpid, serene voice" - as the New York Times describes it - has been heard at major venues around the world, including Lincoln Center, the Smithsonian, Olympiastadion, the Cathedral of Saint John the Divine, and the 2016 World Culture Festival in New Delhi, supporting efforts towards peace and harmony.
She has been actively supporting the community outreach activities of Hindu Temples in The US and founded a community choir of seniors which she ran for several years.
Ms. Tandon has received several awards for integrity and leadership: the Gallatin Medal - New York University's highest honor for outstanding contributions to society, the Walter Nichols Medal for leadership and integrity, and the Polytechnic Medal - recognizing her involvement in science and engineering. She is a member of the 2020 class of the American Academy of Arts and Sciences and a recipient of the 2020 Ellis Island Medal of Honor.
Bobbie Kilberg
President & CEO Emeritus and Strategic Advisor, NVTC
Bobbie Kilberg has served as the President and CEO of Northern Virginia Technology Council (NVTC), the membership and trade association for the technology community in Northern Virginia since 1998. She tapped into her White House experience from four presidential administrations to expand the region's influence as she worked across the public and private sectors to help put the region on the map as one of the most diverse and influential technology communities in the U.S.
With countless contributions, Bobbie fostered the establishment and upward growth of the Northern Virginia technology sector. Recognized among the region's most powerful tech leaders and most powerful women, Bobbie Kilberg is a tech titan who has set great expectations for NVTC's direction moving forward.
During Kilberg's leadership, NVTC has seen growth in membership and strategic partners, currently representing approximately 1,000 companies and entities and 350,000 employees in the region. NVTC has shaped up into one of the largest technology councils in the U.S. and into the regional tech powerhouse that it is today. NVTC is an impactful resource to its members -- established and emerging technology companies, systems integrators, service providers, universities/colleges, foreign embassies, non-profit organizations and government agencies.
Kilberg has worked to establish Northern Virginia as a tech hub known for its expertise, diversity and innovation in areas from government IT to telecom, systems networking, cybersecurity, data centers, cloud, artificial intelligence, and more.
From her earliest days at NVTC, Bobbie was the guiding force for the emergence of the region's technology community as a strong, influential voice with policymakers at the state, federal and local levels. She has been a trusted counselor to elected and appointed officials from local county leaders, to governors and state officials, members of the U.S. House and Senate, and presidents of the United States. Over the course of her tenure, she successfully built and advanced a collaborative partnership between NVTC members and policymakers at all levels of government that enabled tech leaders to engage directly in policy development and provided elected officials with access to the tech community's thought leadership, innovation and expertise. Her efforts underpinned the success of the region's emergence as a global technology center by providing a strong and positive regulatory, tax, and policy environment and public investments that support workforce and education, transportation, research and other critical technology business priorities.
Kilberg has been the recipient of many awards over her career, which have included the 2004 Lifetime Achievement Award from Women in Technology; being named the 2009 Business Leader of the Year by Washingtonian magazine; induction as a Laureate into the Washington Business Hall of Fame in December 2013; Washingtonian magazine's 100 Tech Titans of Washington in 2019, 2018, 2017, and 2015 and 100 Most Powerful Women in 2015; Virginia Business magazine's Most Influential Virginians in 2019, 2018, 2016 and 2015; and the Washington Business Journal's 2017 and 2015 Power 100.
Beyond NVTC, Kilberg's long-standing commitment to our region is evidenced by her strong spirit of community service and corporate leadership over the years. She serves on the board of directors of Appian, Inc., the American Action Forum, and the NVTC Foundation. Her past corporate board service includes United Bank – VA and the RG Group. She is a member of the Honorary Board of Easter Seals DC/MD/VA. Kilberg formerly served on the Board of Visitors of the University of Virginia and the boards of trustees/directors of The George Washington University, public television station WETA, the Wolf Trap Foundation for the Performing Arts, The Potomac School, U.S. Naval Academy, U.S. Holocaust Memorial Council, Lab School of Washington and the Greater Washington Sports Alliance.
Molly Shea
Chief of the Acquisition Division at the U.S. Census Bureau
Molly A. Shea is the Chief of the Acquisition Division at the U.S. Census Bureau responsible for ensuring a ready workforce, the availability of acquisition systems, and the implementation of policy and internal controls to support execution of creative, resourceful, and effective acquisition strategies. Ms. Shea joined the U.S. Census Bureau in May 2008. She served as a Contracting Officer responsible for several major acquisitions that supported the bureau's information technology and 2020 Census needs. Her portfolio of business is valued at over $3 billion and includes the award of data center support services, the establishment of an enterprise acquisition framework for systems engineering and integration, and award of the 2020 Census Questionnaire Assistance acquisition. In 2016, Ms. Shea transitioned to the General Services Administration (GSA) for a senior role in acquisition policy. At GSA, she designed and led a strategic effort to develop the federal procurement infrastructure and foundation of internal controls for GSA's Technology Transformation Service (TTS), a brand new federal entity. Her work established an executable path to sustainable and unlimited procurement authority for TTS. In 2018, Ms. Shea returned to the U.S. Census Bureau and was appointed to her current role that carries the additional titles of Head of the Contracting Office (HCO) and Bureau Procurement Official (BPO).
Ms. Shea holds a Bachelor's of Science in mathematics from the U.S. Naval Academy. She served on active duty with the U.S. Navy as a Communications Watch Officer and Cryptographic Control Officer stationed at the Pentagon. She then served as an operations research analyst for the U.S. Navy's Operational Test and Evaluation Force for major systems in the acquisition pipeline. Ms. Shea also holds a Master of Arts in education from Old Dominion University, is FAC-C Level III certified and Digital IT Acquisition Professional (DITAP) certified, has an unlimited contracting warrant and a certificate in IT Program Management from George Washington University. She lives in Maryland with her husband and has three grown children.
Anjali Ann Ramakumaran
Founder and CEO of Ampcus Inc
Anjali Ann Ramakumaran, founder and CEO of Ampcus Inc., is a technology savvy entrepreneur with more than 18 years of contribution towards the design, development and delivery of leading edge Technology Solutions and Human Capital Management across the globe. For tenconsecutive years (2008‐2018) she has been recognized as a top Asian American owned business by the USPAACC. In addition, for the past nine consecutive years (2010‐2018), she has been honored as one of the 50 Fastest Growing Women Owned Business in the CONUS by the Women Presidents Organization. Ann was also awarded Women in Technology Entrepreneur of the Year by WIT and most recently received the Chairman's Award for Inspirational Leadership from the CRMSDC. Ann serves on the CRMSDC Board of Directors, WBENC National Board of Directors, WPEO Leadership Committee and the USPAACC Scholarship Committee. She has been a speaker at numerous National and Local Procurement and DiversityConferences. In addition, Ann has mentored several women and minority start up's in an effort to help them grow their business.http://wlmusa.com/2020/06/11/ann-ramakumaran-ceo-of-ampcus/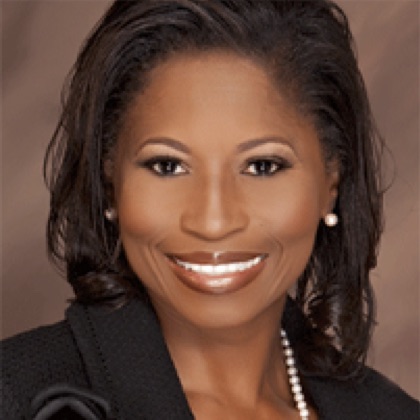 Kathryn Freeland
Chief Executive Officer of A-TEK, Inc.
Kathryn B. Freeland is Chief Executive Officer of A-TEK, Inc., and its wholly owned subsidiary, Mackson Consulting, both Virginia based woman-owned small businesses that provides Application Development & Modernization, IT Management and CIO Support, Scientific and Customer Support Services, including data management, bioscience, and facilities/space management optimization solutions, services, and staffing to Federal Government agencies across multiple mission areas, including Health, Homeland Security, Law Enforcement, and Life Sciences.
As the CEO, Mrs. Freeland is directly responsible for leading the company's strategic vision and direction, developing strategic and tactical goals, operating plans, and policies for the corporation, and implementing board approved plans. She directs the company with a highly strategic business plan, referred to as Vision 2021 – The Way
Forward, with the goal of optimizing profits and return on invested capital. Mrs. Freeland plays a vital role in business development, customer satisfaction, financial stability, and employee relations.
A serial entrepreneur, she is also the Founder and Former Chief Executive Officer of RGII Technologies, Inc., an Information Technology, Systems Integration, and Engineering Solutions Company whose myriad of customers included nine presidential cabinet agencies of the federal government. Mrs. Freeland successfully built and sold RGII to Computer Horizons Corp in 2003. Under Mrs. Freeland's leadership, RGII more than tripled in size with revenue growing 4800% over an 11-year period. After fulfilling a three-year transition period with Computer Horizons, she retired in 2006 from the brain child she started in a basement office in search of her next entrepreneurial venture, A-TEK, Inc. Prior to founding RGII, Mrs. Freeland spent over seven years supporting various Federal Government agencies in the areas of Financial, Information and Program Management Support. Mrs. Freeland is a visionary leader who has made her mark in the business community.
Liz Sara
Chairperson of the National Women's Business Council
Sara is an American businessperson, currently serving as Chairperson of the National Women's Business Council. She was nominated for the position by President of the United States Donald Trump. Sara is also the Founder and President of Best Marketing, LLC, where she has consulted for more than 90 small businesses in the high-tech sector and serves as a chief business advisor to entrepreneurs in creating and executing go-to market strategies. Ms. Sara recently completed her term as the first female Board Chair of the Dingman Center of Entrepreneurship at the University of Maryland's Robert H. Smith School of Business. She is also an Adjunct Professor of Marketing at the Smith School of Business. She is an angel investor, a mentor to startup CEOs through many incubators and accelerators, and a frequent author and conference speaker on topics related to entrepreneurship and business.
Karen Smaw
Director of Fairfax County Economic Development Authority
Karen Smaw is the Director of Fairfax County Economic Development Authority. She is a tremendous resource for small businesses that want to locate and grow in Fairfax County. She has created the "Starting a Business" workshops and almost 3,000 business persons and entrepreneurs have attended the sessions. The SBA and the Virginia Department of Business Assistance are partners in the workshop series. Smaw also created workshops for small businesses that want to grow, and for companies that want to export goods and services to other countries. Smaw is one of the first African-American women to serve on the board of the Dulles Regional Chamber of Commerce. She also serves on the boards of the Virginia Hispanic Chamber of Commerce and the Fairfax County-based Community Business Partnership, and the University Life Advisory Board at Fairfax-based George Mason University.
https://speakerpedia.com/speakers/karen-smaw
Raji Bezwada
Founder and CEO of JCS Solutions LLC.
Raji Bezwada is the Founder and CEO of JCS Solutions LLC. A proven leader with a wide range of executive level skills acquired from education and civilian employment in both the federal and private sectors, she understands how to deliver mission solutions.
Raji brings multi-disciplinary expertise from leadership and management roles within the Department of Defense (DoD) including U.S. Army, Defense Technical Information Center and Defense Contract Management Agency, DoD/VA Interagency Program Office, and the Department of Veterans Affairs (VA).
Raji is a graduate of the Industrial College of the Armed Forces (ICAF) and Defense Leadership and Management Program. She is Defense Acquisition Workforce Improvement Act Level III certified in Program Management.
Raji holds certification in American Medical Informatics Association Health Informatics program. She holds three masters degrees and her awards and recognitions include the ICAF's Commandants Award for Outstanding Research in Support of the Deputy Secretary of Defense, DCMA Outstanding Employee of the year, DCMA Distinguished Civilian Service Award, and various other awards.
Mali Phonpadith
CEO of the SOAR Community Network and Cofounder of the SOAR Community Nebula
Mali Phonpadith is the CEO of the SOAR Community Network and Cofounder of the SOAR Community Nebula, an online community of conscious leaders creating social impact. She is a two-time #1 International bestselling author, speaker, workshop and retreat facilitator, Certified Talent Optimization Consultant and the Executive Producer/Host of Tea with Mali Cable TV Show. As the Founder and CEO of the SOAR Community Network, Mali and her team are committed to helping leaders increase employee engagement and build innovative teams. SCN does this by mapping strategic vision, optimizing talent and building compassionate, cohesive and collaborative communities within organizations. In 2015, Mali was selected as a Belief Team community partner through Values Partnership for Oprah Winfrey's OWN Network BELIEF initiative. For over two decades, Mali has developed business and marketing strategies for small to midsize organizations. She has been an entrepreneur for more than 17 years and is passionate about helping leaders map their purpose, develop their people and build communities of change agents.
She has been nominated for several awards including Heroines of Washington D.C. Award by the March of Dimes, twice for the Women of the Year Award by NEW – Network Executive Women and recognized as the iBoss Capital Navigator in for helping entrepreneurs and organizations grow and thrive. https://soarcommunitynetwork.com