Sanjay Puri , Avalara
VP Product Marketing (April 2017 - Till Now)
Seattle, United States
Sanjay is a technology marketer, entrepreneur and investor. He has worked with innovative startups and mid-sized growth companies, as well as top global enterprise / B2B organizations.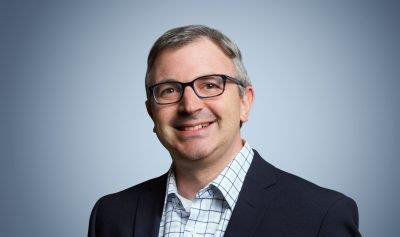 Jason Stoffer
Partner(Jan 2007 - Till Now)
San Francisco, United States
Jason joined Maveron in 2007 and is a partner focused on investing in emotionally resonant consumer brands. His focus areas are eCommerce, real estate and consumer healthcare. Active investments include Everlane, Common, Dolls Kill, Flywire, Imperfect Produce, Thirty Madison, The Guild and Dolly. He previously served on the Board of both zulily and General Assembly (acquired by Adecco). Prior to joining Maveron, Jason co- founded IADT Online, an online design school. He has also served as an associate at Spinnaker Ventures. Jason graduated Phi Beta Kappa with a BA in economics from the University of Michigan (Go Blue!), and has an MBA from the Wharton School at the University of Pennsylvania.
Kellan Carter
Partner, Ignition Partners
Kellan Carter joined Ignition as an associate in 2013 after several years of working in technology investment banking and finance. At Ignition, Kellan works closely with portfolio companies and focuses on investments in horizontal and vertical intelligent application software. At Ignition, Kellan serves on the board of Botkeeper and as an observer to Icertis, KenSci, Chef, Amplero, and Azuqua.

Prior to Ignition, Kellan spent two years in investment banking at Mooreland Partners in San Francisco. There, he helped execute M&A transactions for technology companies in a variety of sectors, including mobile, enterprise software, systems, and infrastructure. Prior to Mooreland Partners, Kellan was an associate in KPMG's advisory practice in Orange County, CA, where he helped structure asset-backed securities collateralized by student loans, auto loans, and residential and commercial mortgages.
Kellan holds a BS degree in business administration from the University of Montana in Missoula, where he graduated summa cum laude and was selected by faculty as Finance Student of the Year. After college, Kellan founded an online, business-networking platform to connect current students and faculty to recent University of Montana graduates.
Dharmesh Singh
CEO and Co-Founder(Jan 2017 - Till Now)
Bellevue, United States
Leading Fullcast.io, a service dedicated to transforming sales operations to growth operations by automating planning, process, and operations of running sales. Prior to fullcast,io Dharmesh spent time at Salesforce and Microsoft leading teams across sales, engineering, and Operations.
Tim Porter
Managing Partner(Oct 2006 - Till Now)
Seattle, Washington
Tim is focused on investing in B2B software companies in the Pacific Northwest. He currently is particularly interested in the areas of intelligent applications and SaaS applied to both horizontal and vertical applications, cloud native infrastructure and automation, ML and data analytics, and security. He is a board member or board observer of numerous Madrona portfolio companies.
In addition to his work at Madrona, Tim is a member of the Investment Committee for the Alliance of Angels Seed Fund I, and also is on the boards of the Washington Technology Industry Alliance and the Technology Alliance.

Greg Gottesman
Co-Founder & Managing Director(Sept 2015 - Till Now)
Seattle, United States
Greg Gottesman is Managing Director of PSL Studio and PSL Ventures. Prior to PSL, Greg served as one of three initial Managing Directors of Madrona Venture Group, where he worked for 20 years. He is also the co-founder, current board member, and former CEO of Rover.
Greg serves as adjunct faculty at the University of Washington where he teaches entrepreneurship. He is the author of three books.
Greg graduated Phi Beta Kappa from Stanford University, with honors and distinction from Harvard Business School, and with honors from Harvard Law School, where he was an editor of the Harvard Law Review.
Madhu K. Singh
Chief Legal Officer(Feb 2014 - Till Now)
Seattle, United States
Madhu K. Singh is the founder and chief legal officer at Foundry Law Group. Madhu and her team enjoy empowering businesses and startups to manage corporate governance and protect and leverage their proprietary assets. Madhu believes in building strong relationships with her clients as a resource and active within the local business community. She volunteers regularly with Wayfind Legal by speaking at CLEs, providing pro-bono legal support, and supervising a cohort of attorneys new to advising nonprofits. She received the 2018 Volunteer of the year award by this prestigious organization. Madhu also sits on several board including the Women's Business Exchange and is an active Charter Member with TiE. In 2014 she was named the Woman Business Owner of the year by the Small Business Administration and has been named a 'rising star' by Super lawyers for the past five years. In addition to her practice, she is in her eighth year as an Adjunct Faculty at the Community Development and Entrepreneurship Clinic at Seattle University School of Law. She holds a JD and MBA from the University of Kansas.
Nikesh Parekh
CEO & Co-Founder(Jan 2016 - Till Now)
Seattle, United States
Nikesh (Niki) Parekh is the co-founder and CEO of Suplari, an enterprise software start-up focused on leveraging advanced analytics and artificial intelligence to help enterprises make better purchasing and financial decisions. Nikesh was most recently VP of New Ventures at the real estate company Trulia (acquired byfa Zillow) and was responsible for Trulia's emerging growth businesses in rentals, mortgage and new construction. Previously, Nikesh was the EVP of Product & Strategy at a SaaS sales & marketing platform called Market Leader, CEO of the B2B blogging and social network ActiveRain, and CEO of a cleantech biotech company that was spun out of the University of Washington, focused on converting seaweed into low cost biofuels and renewable chemicals. Nikesh has also worked in the venture capital, private equity and investment banking industries earlier in his career. Nikesh earned his MBA from Harvard Business School and his BA in Biochemical Sciences from Harvard College. When not watching his kids' soccer games, Nikesh enjoys riding his electric bike into work in the Seattle rain.

Joshua Gebhardt
Founder(July 2015 - Till Now)
Seattle, United States
Joshua Gebhardt is the CEO and co-founder of Metricstory. Joshua leads the company's mission to transform data into insights and the true story of their customers. Joshua believes this can also have an effect on internal teams within a company, and thereby the quality of life at work. Freeing teams to do what they are best at: to build relationships that serve and delight their customers, invariably bringing growth. Prior to Metricstory, he led strategy and sales for the #1 Google Analytics consultancy in the world, where he worked alongside CMOs and VPs at Fortune 500 companies. Raised in Hawaii, Joshua gave up surfing for the beautiful NW where he now lives with his wife and 2 children in Seattle, WA.
Mark Meuleman
Partner(Jan 2014 - Till Now)
Seattle, United States
In his work life, Mark Meuleman's adrenaline flows into roles demanding new thinking, and redefining boundaries. This ability to learn, adapt and deliver in wildly varied businesses and verticals became clear in successive executive sales and business development roles at Nortel, NewBay and BlackBerry. Happily, at Altus this is an everyday occurrence where this way of working allows him to help clients across almost any vertical, startup through Fortune 500, whether building for the first time, or adjusting for a future of solid revenue growth.
Mark holds an MBA from the University of Washington's Foster School of Business with a focus on entrepreneurship and a Bachelor of Science in Electrical Engineering focusing on telecommunications from the University of Victoria. He's also part of Grow50, a group of premier Pacific Northwest services firms providing their time to help entrepreneurs determine how best to succeed with their business dreams. Mark's 25-year marriage and strong family bonds deeply inspire his work and life. You'll often find Mark competing locally in Cat 2 road bike races.