Duncan Butcher
Partner, Miller Nash Graham & Dunn
Duncan Butcher, a partner at Miller Nash Graham & Dunn LLP, focuses his practice on corporate transactional law and securities. He counsels corporate clients on issues that arise at all stages of a company's life cycle, including entity formation, corporate governance, incentive compensation plans, private placement equity and debt offerings, public company reporting and SEC compliance, commercial transactions, and ongoing general corporate matters. Duncan's clients operate in a variety of industries, including technology, retail and consumer products and services, food and beverage, professional services, and real estate.
Jon Gonzalez
Partner , Deloitte
Demonstrating how dynamic a career in Audit & Assurance can be
At Deloitte, Jon has pursued a rich mix of opportunities in areas such as accounting theory and application, regulatory issues, public speaking, working with clients, even delivering bad news.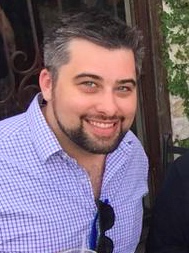 Andrew Klein
President , Zccounting.com(Jan 2015 - Till Now)
Seattle
Andrew Klein has been working with startups and emerging growth companies for over 12 years as a founder and as an outside advisor for both the entrepreneurial team and their investors. In this capacity he has managed the strategic operations, company exits, and funding of companies in a variety of industries with specific expertise in SaaS, Healthcare, Hospitality & Consumer Products, and Energy/Construction. Companies with Andrew's direct involvement have raised almost $70 million in debt and equity. He also has a strong passion for entrepreneurship and connecting people together as shown in his involvement as a TechStars Alumni, mentor at 9Mile Labs Accelerator, a teacher at General Assembly, and in running the meetup group Cigars & Startups. He holds a BS in accounting and an MBA focused on entrepreneurial finance both from Seattle University.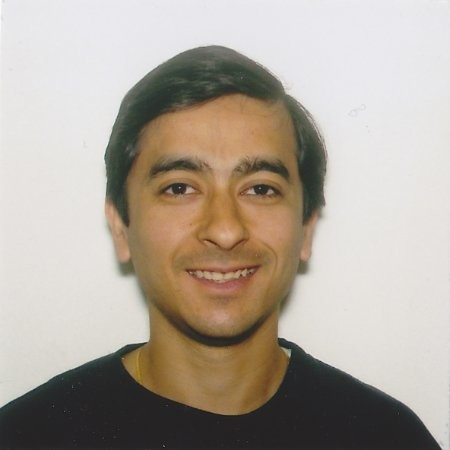 Sharad Mittal
CEO, Kinivo(Oct 2009 - Till Now)
Passionate environmentalist and budding spiritualist. Have been working in Technology for 20 years with the last 10 years in Consumer electronics. Can do little of many things - user experience, get stuff made and make it available for users.
Sameer Sugwekar
Digital Marketing Consultant(Oct 2018 - Till Now)
15+ years strategic and tactical experience in digital marketing: SEM, SEO, Affiliate, Email, Publisher, Partner, Trade Show, User Groups & Social marketing.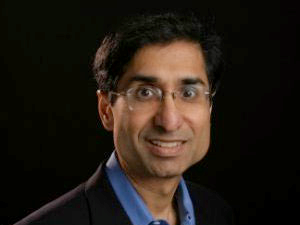 Shirish Nadkarni Author 'Startup To Exit'
Serial Entrepreneur, TiE Seattle Board Member (July 2007 - Till Now)
Shirish Nadkarni is a serial entrepreneur with proven success in creating multiple consumer businesses that have scaled to tens of millions of users worldwide. Shirish was the co-founder of Livemocha, the world's largest language learning site with 15+ million registered members from over 200 countries. Livemocha was acquired by RosettaStone in 2013. Prior to Livemocha, Shirish was the founder of TeamOn Systems, a mobile wireless e-mail pioneer that was acquired by Research in Motion in 2002. The TeamOn technology served as the core foundation for Blackberry Internet E-mail which serviced over 50 million BlackBerry users at its peak. Shirish is the author of an award winning book - "From Startup to Exit - An Insider's Guide to Launching and Scaling Your Tech Business".

"From Startup to Exit" shares the knowledge that pioneering, serial entrepreneur Shirish Nadkarni has gained from over two decades of success, detailing the practical aspects of startup formation from founding, funding, management, and finding an exit.
Madhu Singh
Chief Legal Officer, Foundry Law Group(Feb 2014 - Till Now)
Seattle, United States
Madhu K. Singh is the founder and chief legal officer at Foundry Law Group. Madhu and the President at TiE Seattle. Madhu and her team enjoy serving as trusted counsel to startups and emerging companies, support corporate governance and acquisitions, and advise on protecting and leverage their proprietary assets. Madhu believes in building strong relationships with her clients as a resource and active within the local business community. She volunteers regularly with Wayfind Legal by speaking at CLEs, providing pro bono legal support, and supervising a cohort of attorneys new to advising nonprofits. She received the 2018 Volunteer of the year award by this prestigious organization. In 2014 she was named the Woman Business Owner of the year by the Small Business Administration and has been named a 'rising star' by Super lawyers for the past five years. In addition to her practice, she is in her eighth year as an Adjunct Faculty at the Community Development and Entrepreneurship Clinic at Seattle University School of Law. She holds a JD and MBA from the University of Kansas.
Earl W. Overstreet II
President(Jan 1983 - Till Now)
Bellevue, United States
Earl W. Overstreet II is president of General Microsystems Inc. (GMI), a Bellevue based company he founded in 1983. GMI specializes in flexible, innovative information technology (IT) solutions for medium to large sized customers with complex mission critical IT environments and limited budgets.

GMI received the 2008 William D. Bradford Minority Business of the Year Award and the 2006 Distinguished Business Achievement Award from the University of Washington Foster School of Business. The company also received the 2007, 2008, and 2014 Supplier of the Year Awards for Class III from the Northwest Mountain Minority Supplier Development Council, and the 2012 King County Executive's Minority Small Business of the Year Award. In 2019 GMI was recognized by the Puget Sound Business Journal as Washington's 10th largest minority-owned company.
Overstreet started his career at the General Electric Miniature Lamp Department where he held positions in manufacturing, sales, and marketing. At Wyle Laboratories Electronic Marketing Group his responsibilities included sales, sales management, and division management.
He has a BS in Mechanical Engineering from Case Institute of Technology and an MBA from Case Western Reserve University in his hometown of Cleveland, Ohio. Overstreet is a member of Beta Gamma Sigma Honor Society, Alpha Phi Alpha Fraternity, and Tabor 100. In 2014 he was inducted into the Case Western Reserve University Spartan Club Hall of Fame for football and track & field.
Overstreet was recognized as 2016 U.S. Small Business Administration State and Regional 8(a) Graduate of the Year. In 2018 he was awarded the John A. Gilmore Award by the Northwest Mountain MSDC for advocating on behalf of fellow minority business owners.
On October 1, 2014, Governor Jay Inslee appointed Overstreet to fill a six-year term on the Western Washington University Board of Trustees where he currently serves as board chair. Overstreet served as the 2010-2011 chair of the Bellevue Chamber of Commerce Board of Directors. He was also a member of the Central Washington University College of Business Advisory Board, the State of Washington Department of Enterprise Services Business Diversity Advisory Group, the Bellevue College and Western Washington University Presidential Search Advisory Committees, and the South King County STEM Advisory Committee.
Overstreet was featured in the April 2017 425 Business article titled "Built to Last" and the Puget Sound Business Journal November 30, 2017 article titled "Washington's small business heroes have big ideas".
Efrem Fesaha
CEO & Founder(Jan 2012 - Till Now)
Seattle, Washington
Boon Boona Coffee was launched with the aim of sourcing the highest quality coffee from Africa. In collaboration with coffee farmers across many African nations we look to develop long lasting relationships and support the sustainability of their crops. Boon Boona Coffee also works heavily in their community, collaborates with other small businesses through offering pop-up space in their café, and their event calendar always has something exciting on it.

The Founder and CEO of Boon Boona Coffee, Efrem Fesaha was raised in Seattle and of Eritrean decent. Efrem grew up in a household similar to most Eritreans and Ethiopians with the traditional coffee ceremony being preformed on a daily basis - a process that has been in use for hundreds of years in the Horn of Africa. Efrem attended WSU for undergraduate studies and worked in Corporate Finance for Nordstrom and Amazon, until he turned his attention towards coffee. Boon Boona Coffee was incorporated in 2012 and in 2019 transitioned from distributor of green coffee to opening a brick and mortor location in Renton, Washington where they roast and serve their coffee to their ever growing community. Efrem is also a candidate for MBA at Seattle University.
Joshua Dirks
Co-Founder and CEO(June 2009 - Till Now)
Seattle, United States
CEO, Project Bionic; Whitney Keyes, Author, Propel Marketing