Smita Siddhanti
Founder & President of EnDyna Inc.
Virginia, DC
Dr. Smita Siddhanti, President and founder of EnDyna Inc., an environmental and management consulting firm, working with several US federal agencies. A nationally recognized expert in public health risk assessment and environmental management, she has worked extensively with federal and state agencies to develop regulations, policy, guidance, technology evaluations and management approaches to environmental protection, and training. She serves on the board of University of Pittsburgh and has served on the Virginia Governor's Air Quality Board. For the last two decades, Smita has been actively engaged with Rural women entrepreneurship in villages of Maharashtra. Dr. Siddhanti is the current President of TiE-DC and a Trustee on the TiE Global Board.
Anu Jagadeesh
Founder of KAAJ Impact
Anu Jagadeesh has a passion for leveraging technology to promote greater good. She aspires to bring access to the best education, quality healthcare and economic opportunities through digital platforms that provide services to the underserved population globally in the remote corners of the world.

Anu is an experienced computer science professional, social impact entrepreneur, community builder and recognized for solving problems creatively. She has brought together multiple nonprofits organizations to address literacy for hundreds of students in the remote districts of India and enabled more than 125 US nonprofits to fundraise for their cause year after year. Most recently, she has built Konnectme.org a crowdsourcing platform to enable fundraising for nonprofits.
Her prior experience spans technology leadership positions in Hewlett Packard, Tandem Computers, Sun Microsystem and Yodlee. Anu Jagadeesh currently serves on the board for the India Community Center and the Shankara Cancer Foundation.
Anu Jagadeesh has a BS in Electronics and Communications from University of Mysore, India and an MS in Computer Science and Engineering from San Jose State University, California. She is currently completing the Harvard Business Analytics Program. She is married and lives in Saratoga, CA. Anu enjoys hiking and has hiked Half Dome, Kilimanjaro, Machu Picchu, Everest Base camp and Grand Canyon.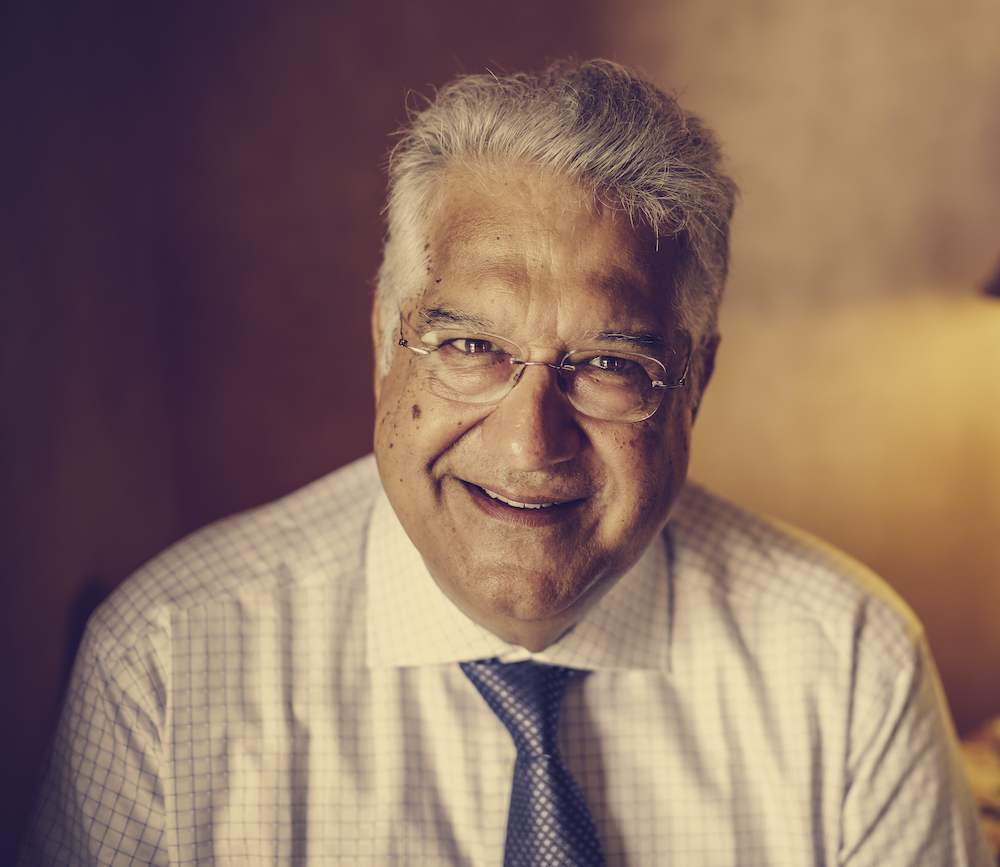 Arjun Malhotra
Chairman, Magic Software
A pioneer of the Indian IT industry, Mr. Malhotra served as Chairman of Headstrong's Board of Directors before its acquisition by Genpact in May 2011. Prior to Headstrong he was Chief Executive Officer and Chairman of TechSpan, which merged with Headstrong in October 2003.
Mr. Malhotra has a long string of entrepreneurial successes. He co-founded the HCL group in 1975, taking it from a six-person "garage operation" to one of India's largest Information Technology corporations. The first leading Indian entrepreneur to relocate to USA, Mr Malhotra took over HCL's US operations (now known as HCL Technologies) in 1989 and grew it to nearly $100 million annual revenues. In 1992 he ran the HCL-HP joint venture in India, and in 1996 he set up and ran the joint venture with Deluxe Corporation.
Mr Malhotra is on the Board of Governors of ISB, Hyderabad and IIT (Kharagpur) Foundation. He is a past Co-Chair of the Global Pan-IIT Alumni Association. He is also a Member of IPSS and was on the Board of Governors of The Doon School. A Life Fellow of IIT Kharagpur, he has been awarded Doctor of Science (Honoris Causa) in September 2012. Punjab Technical University conferred an Honorary PhD on him in 2013.
He is a Charter Member of TiE, having previously served as the Chairman of their Global Board.
Mr. Malhotra studied at The Doon School, Dehradun, graduated from IIT Kharagpur with B.Tech. (Hons.) in Electronics & Electrical Communication Engineering and received the Dr. B.C. Roy Gold Medal. In 1985, he attended the Advanced Management Program at Harvard Business School.
He was awarded the Albert Einstein Technology Medal for 2001. The Institution of Engineers (India) has named Mr. Malhotra an Eminent Engineering Personality. For his contributions to the Indian IT Industry, he got the DQ LIFETIME ACHIEVEMENT Award.
He is presently an Advisor in a number of start-ups in Education and healthcare space.
Dr. Raj Shah, MD
Chief of Nuclear Cardiology: St. Mary Medical Center
Dr. Raj Shah is a practicing cardiologist, philanthropist, and entrepreneur based in Philadelphia area. Dr. Shah is board certified in internal medicine, cardiology, echocardiography, nuclear cardiology, and cardiac CT angiography and holds academic appointments as Associate Professor of Clinical Medicine at both Temple University and Drexel University. He is a fellow of the American College of Cardiology, the American Heart Association, and the American College of Physicians. He received his medical degree with distinction from the M.S. University in Baroda, India, and graduate training in internal medicine and cardiology at the University of Pennsylvania. Dr. Shah also holds a Master of Business Administration with Phi Kappa Phi and Beta Gamma Sigma honors from the University of South Florida. Dr, Shah is pioneer in the field of telemedicine and the creator of SmartCareDoc telemedicine system which was deployed at "The Clinic at Wal-Mart" in 2012-14: The first telemedicine clinic in a retail store in America. He established a TeleRetinopathy screening program at the Temple University Health System in 2016 and a teaching Teleclinic at the School of Nursing at Rutgers University. He teaches a Telemedicine course to the Executive MBA class of Rutgers University Business School, and he is also a Research Fellow at the Blanche and Irwin Lerner Center at Rutgers University for the study of Pharmaceutical Management and Healthcare. Dr. Shah is a member of the Advisory Board of the Kean University College of Business and Public Management and Global Business School in New Jersey and a Trustee of S.M. Shah Law College and Sarvajanik School in India. Dr. Shah created the HEART Center: Healthcare Easy Access for Rural community via Telemedicine to bring Affordable Access to healthcare. As a Chairman of the Health Council of the Wheels Global Foundation, he has been responsible for implementing and executing HEART Centers in more than 350 villages in India where TeleHealthcare was provided to more than 7000 patients in just 2 months during the COVID-19 pandemic and will continue to provide post-pandemic care to about 3000 patients a day. This is one of the best ways to address inequalities in healthcare delivery to rural and underserved populations.
Arvind Thiagarajan
CEO of HD Stethoscope
Arvind Thiagarajan is the Founder & CEO of HD Medical Inc. He is an inventor and entrepreneur with a history of founding, advising, and building technology companies. Arvind was given a special award from Member of Parliament for Science and Technology from the Government of India for his contributions to research and science and his work as part of HD Medical won the Socially Relevant Product (SRP) award in IIT Madras. His inventions have helped in screening thousands of children and people in India and worldwide. The HD Medical products invented by Arvind have been used to screen over 100,000 children in India to detect cardiac murmurs and defects. This resulted in the early detection and timely intervention to save close to 100 children's lives so far.
His second invention, a data compression technology called ABO (Adaptive Binary Optimization) at MatrixView was chosen as the "Top 5 evolving technologies" by CNBC Asia and also named twice the Frost & Sullivan "Best Technology Award" for medical imaging. Hundreds of hospitals worldwide use MatrixView's technology for solving storage and transmission issues. Arvind took MatrixView Public in the Australian Stock Exchange (ASX), and the stock price went up to almost $250 Million market cap value at its peak.
Arvind is also a Founding Trustee and Director of Heart to Heart Foundation, which supports the Free Heart surgeries of underprivileged children in India. He also volunteers for SAI Global Mission Foundation which is focused on Societal Advancement Initiatives for providing Free Healthcare, Education and Nutrition to underserved communities worldwide.
Arvind was mentored by Dr. APJ Abdul Kalam, the former President of India. He graduated from the College of Engineering, Guindy part of the Anna University in India with an engineering degree in Electronics and Communications. Arvind specializes in signal processing and algorithm development with multiple granted and pending patents along with several award winning technical publications under his name.
Kishore Kumar Rao
Founder and CEO, TeleVital and DigiVital
Kishore Kumar Rao has more than 20 years of experience in building and deploying large scale telemedicine operations globally. He just wanted to help his daughter heal. But the technology he created at TeleVital to remotely monitor the child's therapy for the nerve damage is aimed at helping others worldwide and beyond. Kishore partnered with Indian Space Research Organization and expanded TeleVital's operations all over India. Telecommunications India Ltd. used his technology to provide telemedicine to 44 countries in Africa. Today more than 2000 patients are getting benefits every day in India. With DigiVital, he is providing a telemedicine platform to many physicians in the USA to manage the chronic conditions of their patients.