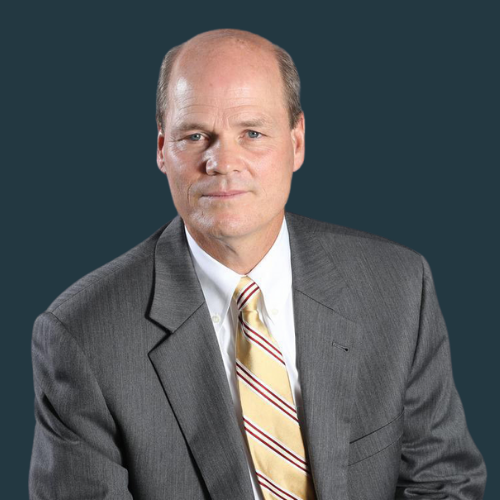 Marty Paslick
HCA Healthcare
Marty Paslick has been with HCA Healthcare for more than three decades and leads the company's Information Technology Group (ITG), which provides IT strategy and support to sites of care. Progressing from manager of clinical systems development to vice president of product development to ITG's first chief operating officer (COO), Marty became senior vice president and chief information officer (CIO) in 2012. He has been recognized by the Nashville Business Journal as one of the hundred most powerful leaders in Nashville, was a member of Computerworld's 2012 Premier IT Leaders' class, and was selected for the Nashville Technology Council's Hall of Fame as CIO of the Year in 2020.
Suja Chandrasekaran
CommonSpirit Health
She is an industry recognized Digital Transformation leader. Previously she has been chief of information and digital technologies at large companies including Kimberly-Clark Corporation, Walmart Inc, Nestle S.A and The Timberland Company.

Suja serves as a non-executive director, board member on the boards of public companies - American Eagle Outfitters (NYSE: AEO) and Barry Callebaut (BARN: SW).
Suja is passionate about investing and developing others and has a reputation as talent developer and mentor in the industry. She mentors numerous individuals - tech and business leaders, women in technology, Asian American leaders, startup founders/CEOs.
Suja is an industry expert in Digital marketing, customer experience, eCommerce, omnichannel, artificial intelligence and scaled enterprise digital transformations. Suja brings significant business technology, people/organizational leadership, M&A experiences and global consumer and regulatory expertise.
Aaron Martin
Providence St Joseph Health
Aaron Martin is the Executive Vice President and Chief Digital and Innovation Officer for Providence and Managing General Partner for Providence Ventures. Aaron is responsible for the digital, web, mobile and online marketing channels at Providence as well as for driving innovative new programs across the organization to improve convenience, lower cost and improve quality of care. Aaron is also responsible for early stage/venture technology and device investments for the Providence Venture fund.
Aaron has more than 25 years of experience in strategy and technology, including leadership of the Amazon teams that transitioned traditional publishing from physical books to Kindle. He has experience as an executive/founder at two venture-backed startups and has held positions at McKinsey & Company. He currently serves on the board of Wildflower Health, Avia, Xealth and Kyruus. Aaron holds a BS in Economics and Music from Austin College and an MBA in finance and healthcare management from The Wharton School.
Craig Richardville
SCL Health
Craig Richardville, MBA Senior Vice President, Chief Information & Digital Officer, at SCL Health. His responsibilities include leading all aspects of the health system's information technology and digital services strategy, operations, information security, and analytics assets in leading the system's digital transformation and information automation. Previously, he served as owner and president of Richardville Consulting LLC, and served as Senior Vice President & Chief Information and Analytics Officer at Atrium Health for more than 20 years where he transformed the growing company into a national leader in the effective use of technology, data, and digital services as a differentiator. Craig notably earned the prestigious 2015 John E. Gall, Jr. National CIO of the Year Award in healthcare. Mr. Richardville was also awarded in 2017 the Charlotte CIO of the Year and in 2020 Colorado CIO of the Year for his continued impact using technology and digital assets.
Angela Yochem
Novant Health
Angela Yochem is EVP & Chief Digital and Technology Officer for Novant Health, a super-regional healthcare system with one of the largest medical groups in the US. She and her teams deliver the world-class consumer capabilities, differentiating technologies, and advanced clinical solutions that allow the high-growth system to provide remarkable patient care.
Angela has served as EVP/CIO at Rent-A-Center, Global CIO at BDP International, Global CTO at AstraZeneca, and divisional CIO at Dell. She's held tech exec roles at Bank of America and SunTrust, and held senior technology roles at UPS and IBM. In these roles, she built B2B digital product lines, grew digital retail channels (B2C), created technical services lines of business, and transformed global technology capabilities.
Angela is an Independent Director with Zurich American Insurance Group, and has been a Director for the Federal Home Loan Bank of Pittsburgh, BDP Transport, BDP Global Services Asia and Europe, and Rocana, with experience on Audit, Enterprise Risk, Operational Risk, and Governance/Policy committees. She remains an Entrepreneur in Residence, Mentor, and Advisor for venture groups and incubators on both US coasts. Angela serves on the board of Freedom School Partners, a non-profit committed to promoting literacy in the Charlotte area, and co-chairs the executive team of the Go Red for Women Charlotte organization, part of the American Heart Association. She is a Trustee of the Charlotte Regional Business Initiative, and is an advisory board member for the American Hospital Association Innovation Council, the University of Tennessee Electrical Engineering and Computer Science department, and the University of North Carolina Charlotte College of Computing and Informatics.
Angela has a Bachelor of Music from DePauw University and a Master of Science in Computer Science from the University of Tennessee, holds three US Patents and is an author with Addison-Wesley and Prentice-Hall.
San Banerjee
Texas Health Resources
San Banerjee is VP Digital Experience for Texas Health Resources and leads the Digital Health experience for the health system, its subsidiaries, and joint ventures. He has more than 20 years of experience in digital transformation, information systems delivery, as well as building and launching new innovative products that influence customer experience. Prior to Texas Health, he served as the head of Consumer Digital Solutions of Humana where he led the execution of Humana's digital strategy through innovation and creating cross-channel digital capabilities/experiences with consumers, providers, agents/brokers, and associates. Under his leadership, Humana launched its first health care rewards program for Medicare and group members with more than a million members on the platform. He also led a major initiative to drive e-adoption among prospects and members by digitizing plan, insurance, and care documents, which resulted in significant operating expense savings.
San has many years of experience in financial services prior to Humana where he has worked for Barclays Bank, SunGard Financial Systems, Infosys, and Goldman Sachs.
San holds a Bachelor of Computer Science Engineering, as well as a Master of Business Administration with a specialization in marketing from Southern Methodist University. He is also a certified consumer experience professional (CXP) and SAFe® Agilist. San has penned several research papers and has even filed a few patents on mobile technology, digital channel, and payments.