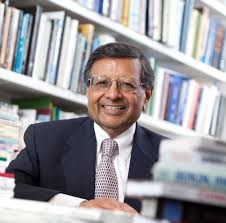 Prof Jagdish Sheth
Charles H. Kellstadt Professor of Business at Emory University Message
Atlanta, CALIFORNIA
Professor Jagdish Sheth is is a renowned scholar and internationally recognized thought leader who is known best for his scholarly contributions in consumer psychology, relationship marketing, competitive strategy, and geopolitical analysis.
Prof Jagdish Sheth was awarded the Civilian Honour Padma Bhushan by the Government of India in 2020. Dr. Sheth is an active Charter Member of TiE Atlanta since 2000.
C N Madhusudan
CEO of Vector Span
Atlanta, United States
C.N. (Madhu) Madhusudan is the founder and CEO of VectorSpan. He is a TiE Global Trustee and past President and Chairman of TiE Atlanta.